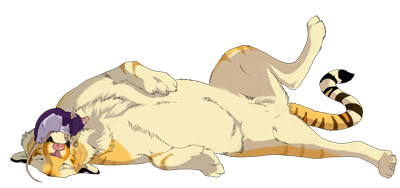 Awesome header artwork by Damalynn

Please do not ask! I hate saying no, but I really don't have time for any of these right now.
My art usage policies:
moonsongwolf.deviantart.com/jo…
***************
I came across these links in a comment the other day, and I thought that I would share them! I am finding them helpful already, and hopefully a few of you guys will as well.

Basic human figure proportions:
www.realcolorwheel.com/human.h…
Even cooler, three links to "gesture drawing" scripts:
www.quickposes.com/pages/timed
lovecastle.org/draw/ &nbs…
For those three links, you are given an image and then a short time span (30-90 seconds, preferably) in order to draw a quick gesture sketch based on it. Do this for ten minutes a day, and you should start to see improvement in your ability to convey movement in your lines, as well as your grasp of anatomy and proportion! The first link is entirely humans (nude and/or clothed, depending on your preference), but the second and third link include photos of animals and the ultimate artistic nemesis: hands. (Thanks to
Koceta
for the third link!)
Don't forget to intersperse your quick gesture drawings with more measured, slow anatomical study, too! It helps to do both.
Aaaand... something to help get the inspiration going: Jell-O shots!
Really awesome Jell-O shooter recipes:
jelly-shot-test-kitchen.blogsp…
I can definitely vouch for the butterbeer recipe (
www.tablespoon.com/recipes/but…
), even if you're not a Harry Potter fan. It is AMAZEBALLS, and comes in a non-alcoholic version, too (click the blog link for that).
Most of the concoctions on the site include alcohol, but some of them have some delicious virgin alternatives listed. And, of course, you can substitute similar juices and syrups for the flavoured liquors if you are underage or just choose not to consume alcohol. There is a even a section for converting the gelatin amounts to agar or leaf gelatin, so even vegetarians and vegans can enjoy them!
Thanks for reading and eat your Jell-O responsibly!

MSW
***************
Bitchin' icons by Bear-hybrid

My meager stock account, for your shooping and referencing needs:

My very neglected FA account:
www.furaffinity.net/user/moons…