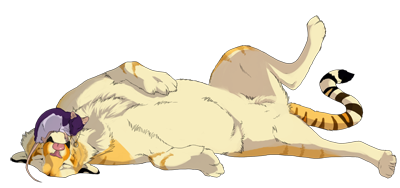 Awesome header artwork by Damalynn

Please do not ask! I hate saying no, but I really don't have time for any of these right now.
My art usage policies:
moonsongwolf.deviantart.com/jo…
***************
Sadly, little Ati the rat passed away recently from a virus. You can read more about the circumstances here:
rileymai.deviantart.com/journa…
As a rat owner who has kept these lovely little creatures for many years, I know how easy it is for respiratory infections to spread and how difficult it is to treat. Thank you to everyone who helped with donations and commissions for Ati. At least the remaining donations will go toward the cost of treating the other rats in the rescue.
If you are waiting on art from me, please check my front page (bottom left corner). Your DA username should be listed there, along with the status of your art. Please let me know if something is missing, but I am pretty sure that everything is there! It is also approximately in the order in which your art is to be completed, and I do plan to have all of the charity commissions finished by the end of this month, barring emergency circumstances.
That being said, my main focus right now is on completing artwork, so I will probably be even slower than usual in replying to messages here. I'm also late in updating both Soldier and Pull Down Heaven, but I am planning on having a page of each completed this weekend!

Both pages are currently in the colouring stage. I also have included both of these comics (and other planned personal projects) on my art status box, so you can check periodically to see how they are coming along if you are interested. Just a word of warning... once my owed art is completed, I will be mostly focused on those comics, so don't expect much in the way of stand alone artwork.
A quick feature of art for me:
Ratty feature:
:thumb196460303:
Other neat things:
:thumb216055141:
Thanks for reading.

MSW
***************
Bitchin' icons by CunningFox

My meager stock account, for your shooping and referencing needs:

My very neglected FA account:
www.furaffinity.net/user/moons…